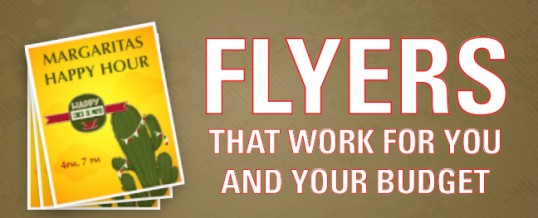 Whether you live in Winnipeg or half way across the world, self promotional material is a great to spend your advertising dollars. Flyers are similar to brochures but are not folded and similar to postcards but on a lighter paper stock. Let your local clients know more about the services you provide or inform them about upcoming events or promotional offers.
Deliver your message in colour or Black and White. It is proven full colour printed flyers attract more clients and make your message more likely to be viewed however we understand you know your clients better than we do and know what will be more effective. You can choose to print their flyers on coated or un-coated stock, matte or gloss finish. Single sided or double sided.
The Most popular sizes are:
3.66" x 8.5"
4.25" x 11"
4.0" x 6.0"
8.5" x 11″ (Letterhead)
4.25" x 5.5"
Custom sizes also available


For more information about flyer printing, available quantities, turnaround time and prices, please don't hesitate to contact us. We are located in Winnipeg and serve customers across North America. 



Share