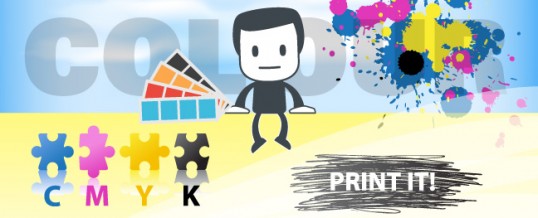 The colours you use in your design project are the lifeline of your success. It is a harmonious composition between contrast, legibility, and making your printed piece aesthetically pleasing to the eye. We have some guidelines to help your next marketing effort succeed.
Make sure if you want your project to print only black and white all images are converted accordingly, regardless whether they look black and white on your screen, otherwise our equipment will print using the best interpretation of your gray-scale using a combination of CMYK (Cyan, Magenta, Yellow & Black) inks.
If using CMYK make sure all the colours selected are only CMYK and named accordingly. Pantone inks should be converted into process colours. When we output your documents using a digital press CMYK inks will be used (Xerox and Kodak Nexpress). Your images should also be converted from RGB to CMYK.
Our Nexpress printer can also accommodate for a wider variety of papers, as well as spot or flood glosses, gold enhancements, textures using dimensional inks, however to set documents properly you must adhere to the proper file set up and naming as specify by Kodak, as explain in our links above, if you would like to see samples or need more information on how to set these files please talk to our Customer Service Representatives before starting with your file preparation.
If your document will be printed in our offset press and colour matching is of out-most importance we strongly suggest you use Pantone spot colours. Using hexadecimal colours as used in web design or RGB will not give you an accurate result. Make sure there is no extra inks by checking your PDF Output Preview under under Print Production in Adobe Acrobat, turning off any extra inks listed.
Black vs. Rich Black
Black is commonly use for text, lines or small details but when solid areas of black are required make sure to create a new ink called Rich Black made up by the following colour combination 60%C 40%M 40%Y 100%K. Do not use Rich black for regular text as it may yield unforeseen problems caused by registration.
Ready to see your marketing effort succeed? Let City Press take care of the rest!
With more than 85 years of experience in the commercial printing industry City Press can guide you on how to obtain the best results. Need help setting up your file? Let our knowledgeable staff help you!
Share