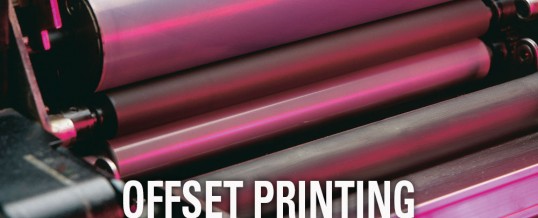 Offset printing is the highest quality printing process in the industry. It is the most economical for larger quantity runs. It can be used for business cards, letterheads, catalogs, books, booklets, flyers, postcards, calendars, brochures, catalogs and much more.
Offset printers use actual inks, not toners as digital printers use. This process uses plates to produce prints with rich, smooth solids without the streaking found in lesser quality prints often found in digital prints. The look and feel of any offset product comes across as more professional. Offset printing keeps colour consistency which is key for branded documents that require an specific ink such as the Pantone colour guide system.
City Press Five colour press is at the heart of our business our offset department can output your projects from one spot colour to up to five colours. Trust the experience and reliability of our experts. We can help you achieve the professional look you been looking for your next project.
When you are looking for the absolute best printing job for your money, leave it to the printer you can rely on, CITY PRESS!
Let us provide you with a quote today by calling (204) 988-1177 or fill in a request a quote form in our website.
Share