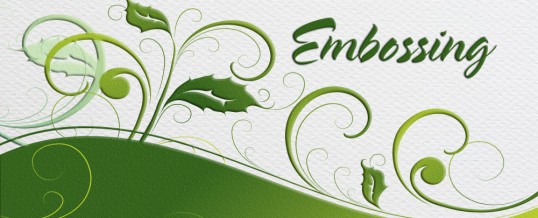 Embossing
Embossing and debossing refers to the impression of a design, lettering, decoration on a surface such as paper, to create this effect printing plates are pressed together against the surface of the paper. Embossing produces a raised impression while debossing creates a depressed impression.
Embossing creates a new dimension to your project. It creates an elegant piece. It changes your project from ordinary to extraordinary as it conveys a different meaning through your project.
If you are considering embossing but needing a ...
Continue Reading →
Share